INDIVIDUAL FLEXIBILITY AND CONSISTENT QUALITY
WINEMA transfer machines are based on a modular design and are configured in a user-specific manner. The setup of a WINEMA machine and its fast tool-change times make them easy to use and comfortable to operate.
WINEMA RV10 Flexmaster for component sizes of 2 to 13 mm in diameter and up to 80 mm in length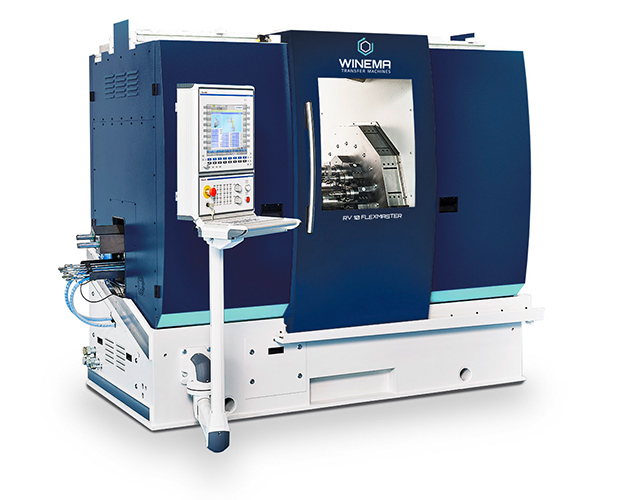 WINEMA RV20 Flexmaster for component sizes of 4 to 42 mm in diameter and up to 180 mm in length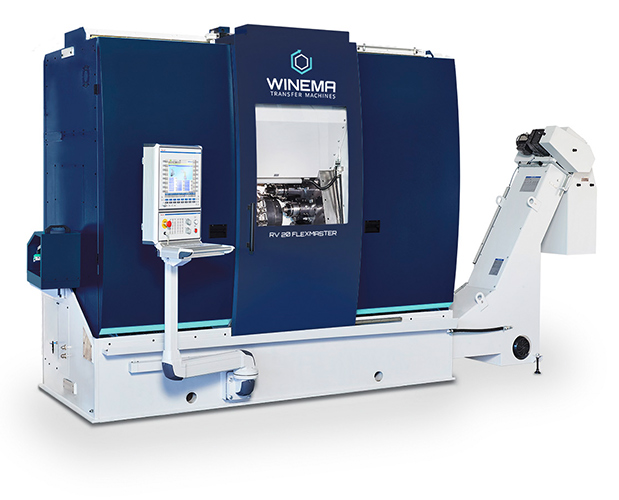 WINEMA RV30 Flexmaster for component sizes of 15 to 50 mm in diameter and up to 200 mm in length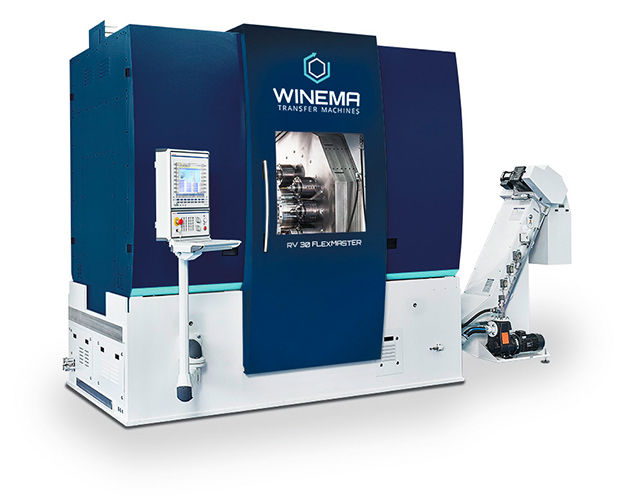 GENUINE FLEXIBILITY DURING COMPONENT PRODUCTION
Your workpieces impose particular requirements on materials, geometries, raw materials and batch sizes. This is why WINEMA is developing customized transfer machines for the production of long runs, families of parts and component variants, all in optimum batch sizes. The best thing to do is to talk to us at the project planning stage.
MILLIONS OF WORKPIECES
CYCLE BY CYCLE PRECISION
What our customers say about us
It is our concern that you always believe in the capabilities of our machines and that you receive personal attention from the first consultation to the accompanying service!
My recommendation. Reliable stable machine coupled with rapid customized, attentive service. Two years after the purchase of the first RV10, the second was soon to follow and now a third is being planned. Any problems were eliminated quickly and competently. The service is goal-oriented and the reaction is immediate when it is needed most.
Winema has impressive innovation. The machine technology has proven itself for more than a decade. Therefore, Winema is our first choice for new projects.
Please contact us!
Do you have any special requests?
We base our actions on you achieving your goals with the use of a rotary indexing machine from WINEMA. Contact us!
Please contact us!